News
EWG High School is so proud to announce Alex Jedson has been named a Commended student in the 2020 National Merit Scholarship program. Commended students are recognized for...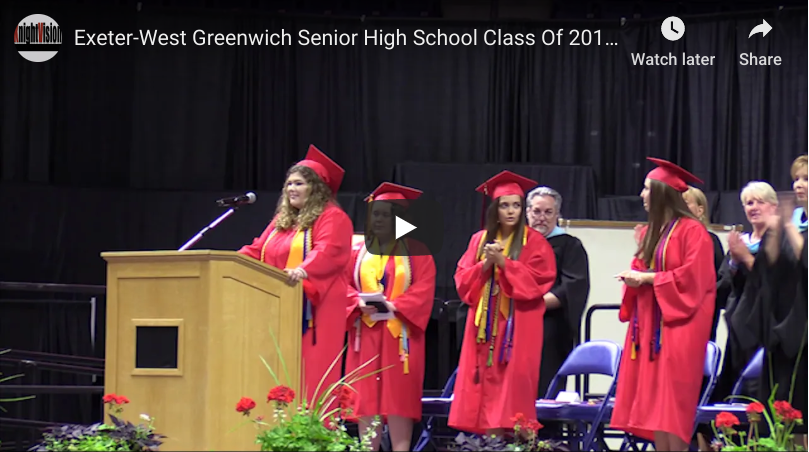 Congratulations to the Exeter-West Greenwich High School Class of 2019!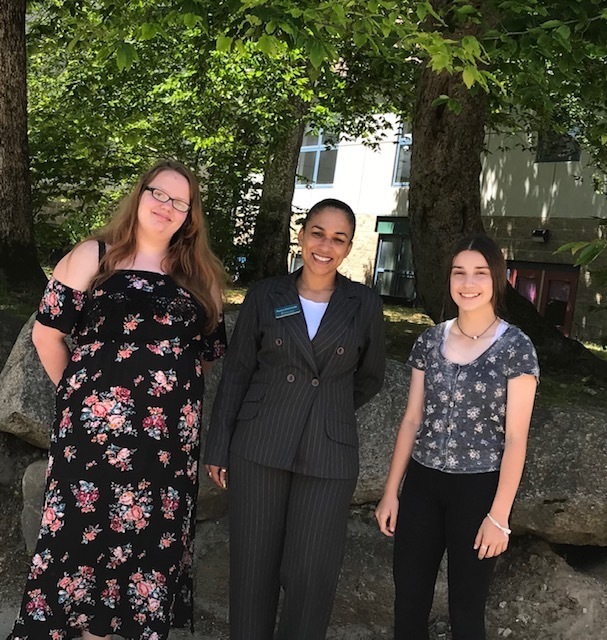 Congratulations to Haley-Jo Reis and Julia Craig for winning this semester's attendance award raffle. Horace Mann, our educational partner donated the 2 Kindle Fire's to...
SEE ALL NEWS
LIVE FEED
Brent Robitaille
8 days ago
Support EWG's fall yard sale: October 5, 2019. Everyone will be there! Please click for more info: http://bit.ly/2mhaqjI
Stacy Haines-Mayne
18 days ago
All students are invited to attend the College Fair at McCoy Stadium on 9/23 starting at 6pm. To register and view a list of colleges attending visit www.cpcri.org
Christopher Anthony
20 days ago
EWGHS addresses bullying annually on the first day of school and discourages it daily with reminders of our core values. However, should you need to report a bullying situation, please see the following link for EWG's bullying reporting form and policy: https://t.ly/60zBb
Craig Main
22 days ago
Dear Families, In response to the recent advisory from the RI Department of Health and the RI Interscholastic League regarding the threat of mosquitoes carrying EEE, we have taken several steps to help protect our student-athletes. To the greatest extent possible, our teams will be off the field approximately thirty minutes before sunset. In addition, on Sunday, September 1st we are having all of our game and practice fields treated with an organic mosquito spray. Though we do not have control over the scheduling of away matches and games, coaches will be reminding players to use EPA-approved bug spray and to wear long sleeves and long pants whenever possible. Please do not hesitate to contact the athletic department if you have any questions,
Deb O'Brien
3 months ago
A message from the health office : For Students: Students who have inhalers or EpiPens in the health office, don't forget to pick them up before you leave for the summer.
SEE ALL POSTS